Calculation Breakdown:
Each product has individual impact-based metrics that correspond to each of the five following categories.
Environmental Impact

Labor rights

Animal rights
Community impact

Product Composition
A product can score 20 possible points in each category for a total of 100 points. Point distribution is based on how many metrics/certifications are met for each category. For each metric:
If a product meets the requirement, it will positively impact its total score.
If a product does not meet the requirement, it will negatively impact its total score.
If a metric is unrelated to the product, it is factored out of the calculation and has a neutral impact on its total score.
Where You Come In:
If you have set your My FIG Values in your account settings, our base FIG Value score will be joined with your FIG Values preferences to calculate a personalized weighted score. If you care more about one impact category over another, those associated criteria will play a larger part in determining the final My FIG Values score.
Our goal is to create a scoring system that helps you better see how different products match up to the values you care about! Be sure to set up your FIG Values preferences here.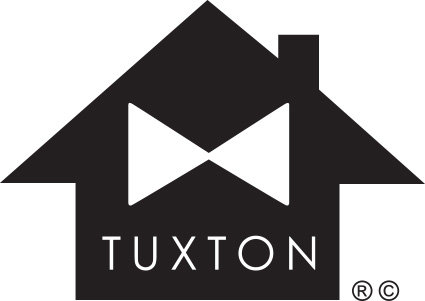 Tuxton Home
Walnut, California
Description
Welcome to Tuxton Home, a quality provider of restaurant-grade kitchenware. We specialize in products ranging from ceramic dinnerware and bakeware, to stainless steel cookware and accessories. Our chip-resistant dinnerware and bakeware are made from zero-porosity vitrified china and safe for use in freezers, ovens, microwaves, and dishwashers. Our fine-polished stainless steel cookware is compatible with all stovetops, including induction, and dishwasher and oven safe. Ergonomically designed and kid-friendly, Tuxton home products are durable, timeless, and come with a Lifetime Guarantee.
Certifications
USA Made
Return Policy
If that rare occasion arises where you feel you must return an item, you may return it to Tuxton Home via mail, Fedex, or UPS at your own cost. If you are not pleased with your order, please notify us within 7 days that you are planning a return (an email is sufficient). Returns received without notification are subject to a $25.00 processing fee. Returns of items purchased must be received within 30 days of the original ship date. All merchandise must be returned in its original package and in saleable condition. Upon receipt and inspection of the returned item(s), we will issue a refund for your item(s) if returned in the same condition as it was when it was sent to you excluding any shipping/insurance costs for which you were responsible. Regrettably we do not offer returns on Limited Edition or Outlet (Sale) merchandise.
More by Tuxton Home
Liquid error (sections/product-scorecard.liquid line 217): Could not find asset snippets/product-grid-item.liquid Liquid error (sections/product-scorecard.liquid line 217): Could not find asset snippets/product-grid-item.liquid Liquid error (sections/product-scorecard.liquid line 217): Could not find asset snippets/product-grid-item.liquid Liquid error (sections/product-scorecard.liquid line 217): Could not find asset snippets/product-grid-item.liquid